When you think of clear aligners, Invisalign is the name that comes to mind most frequently. Invisalign clear aligners have crafted a name for themselves both among dental care providers and the common public. Because of their ability to treat many dental problems – from mixed bite issues like overbite and crossbite to crowding and gap teeth – they've rightly earned their reputation as the number one provider of invisible braces. 
However, it's important to know your options; and while Smile by Design is a Platinum Certified Invisalign provider, Dr. Michael Tam & his team also recognise the importance of informing our patients on the different options in the market.
Invisalign Vs ClearCorrect
ClearCorrect is the closest competitor to Invisalign if you're looking for professional in-office aligners with an excellent value for money. Since its inception in 2006, ClearCorrect has delivered high-quality results at affordable prices and comparable benefits to Invisalign. Although ClearCorrect can certainly treat conditions like minor overbites and crossbite, they may not be suitable for complex dental cases that Invisalign treatment would be better suited to.
While their design closely resembles Invisalign, ClearCorrect's treatment method sets them apart. Unlike Invisalign, your oral cavity is not scanned in-office. Instead, your CC certified orthodontist will create moulds of your teeth after taking your impression and send them to the lab, where the technicians will scan the moulds and use those 3D scans to fabricate your aligners. Your dentist will plan, manage, and oversee all phases of your treatment. 
The treatment time can vary from 12 to 24 months, slightly longer than Invisalign. With a longer treatment time, they also require more trays to achieve desired results. In addition, you must wear the trays for at least 22 hours a day, two hours more than Invisalign recommends. 
Invisalign Vs Six Month Smiles 
If you're in the market for dentist-administered clear aligners with a fast turnaround time, then Six Month Smiles is ideal for you. Like Invisalign, a certified orthodontist or dentist will manage your treatment plan and provide clear aligners to you. You will have to go in for regular appointments to the clinic, but the treatment duration is much shorter, around six months. This means that Six Month Smiles aligners can treat only minor tooth alignment issues like crowding and gap teeth in the said time frame. The tradeoff though is that Six Month Smiles isn't versatile when it comes to treating more serious orthodontic cases when compared to Invisalign.
Invisalign Vs Dandy
Dandy is an up-and-coming hybrid treatment that combines the comforts of at-home aligners like byte and Candid with the professionalism of dentist-administered aligners like Invisalign. Previously named Orthly pre-2020, their unique selling point and premium quality clear aligners have made them a popular option nowadays. 
If you decide to get your teeth straightening treatment with Dandy, you can go online and do a quick assessment to check if you're eligible for the treatment first. Then, you can go for an in-person appointment with their dentist to take 3D scans and high-resolution X-rays of your teeth. These will be used to develop a personalised treatment plan. Once you are satisfied with your treatment plan, you can order your clear braces at home. Throughout the treatment, you have the option of visiting your dentist once or twice to receive firsthand in-person care. Again, as with most of the other Invisalign alternatives, Dandy's shortcoming is its limited ability to treat more complex cases including severely crooked teeth.
Getting Invisalign in Sydney
As one of the most highly recommended cosmetic dentists in Sydney, Smile by Design is committed to offering patients the best dental treatments with minimal compromise when it comes to results and solutions. For these reasons, Smile by Design has embraced Invisalign for its versatility, effectiveness and innovation when it comes to clear aligners – and the evidence is found in the results our patients have gotten from their treatments.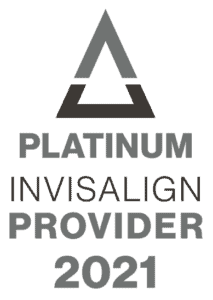 Smile by Design is a Platinum Certified Invisalign Partner, having provided thousands of treatments to patients over the years, and while there may be other alternatives to clear braces, our patients have come to appreciate through first-hand experience exactly why Invisalign is a market leader in invisible orthodontic treatment.
To book your appointment for Invisalign in Sydney, just give us a call on  (02) 9389 3333 (Bondi Junction) or  (02) 9460 3566 (North Sydney) or contact us here with any questions you have about Invisalign treatments.
About Dr. Tam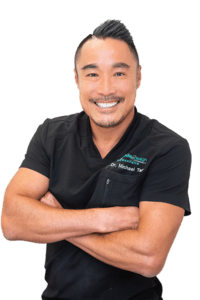 Dr. Michael Tam BDS (NZ) Grad Dip Clin Dent (Oral Implants) (Syd) has over 25 years of experience in the dental field and with a special interest in Cosmetic and Implant Dentistry, he obtained a Distinction Award from the NZDA in Continuing Dental Education and has met with dental practices in London, Europe, Asia, America, and Canada. With years of experience in cosmetic dentistry, Dr. Tam and his team have performed countless successful Invisalign treatments, to the point where Smile By Design is now a Platinum Certified Invisalign provider – so rest assured your teeth will be well taken care of by some of the best dentists in Sydney.