General and Family Dentistry

Dental Check Ups
Regular checkups find things your toothbrush can't
Prioritise dental care
When it comes to prioritising your dental health, most people tend to adopt an out of sight, out of mind mentality. If you're pain-free, it's easy to become slack about regular dental checkups. Like all things, prevention is better than the cure and the same applies for dental health. In our experience, we find patients put off prioritising a dental check up because they're anxious, not in any pain, have too much going on or are worried about the cost of dental treatment. Trust us, it's not worth putting off your visit to the dentist. Avoiding a dental checkup means you're missing out on catching any potential problems before they get worse.
Getting back on track with your oral health is as easy as a making an appointment for a dental check up. We invite you to visit us at Smile by Design; we'll listen to your concerns and offer you straightforward solutions.
Preventing problems
Regular dental check ups help keep you smiling by prioritising prevention. Even if you're dedicated to your brushing and flossing, it's still important to see a dentist regularly. Routine dental check ups can assist with detecting issues that can later become problems. Your checkups will usually comprise of:
Clinical examination | Preventive teeth cleanings | Oral cancer screenings | Necessary dental X-rays | Preventive procedures as needed (such as fluoride or sealants)
Routine dental checkups allow your dentist to monitor for signs and symptoms of issues such as advanced gum disease, untreated cavities or broken fillings. Each and every one of your teeth, as well as your other oral tissues, are all important and must be given attention. Dr Tam and his team are highly trained to spot the early forms of disease that can quickly progress to problems. This attention to detail minimises your treatment needs, as does professional cleaning, in correcting problems before they become invasive.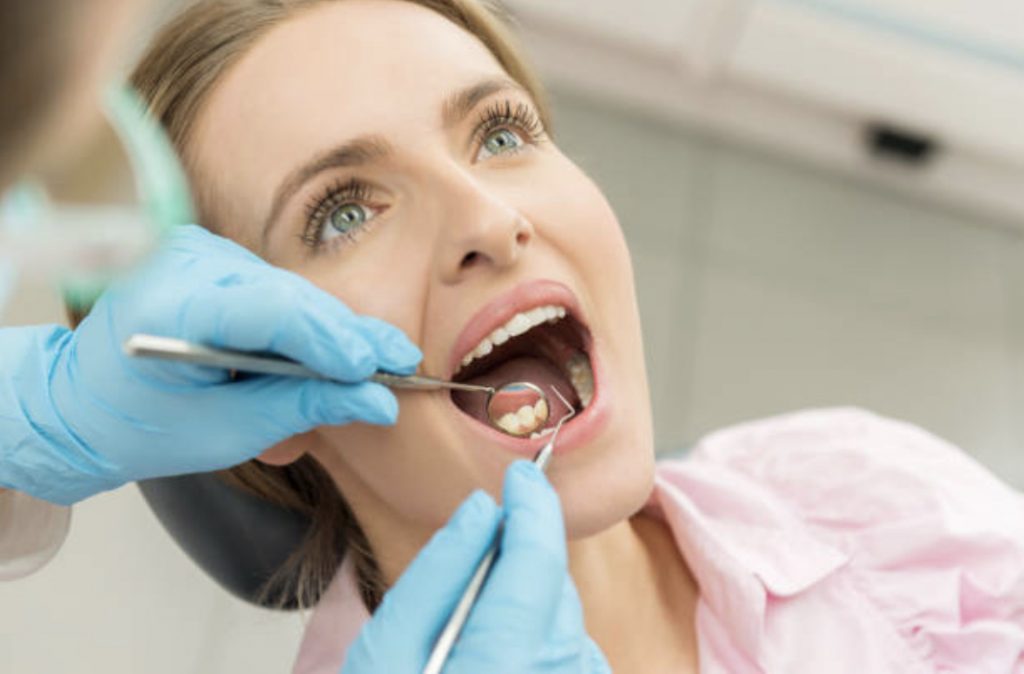 Frequency of Checkups
Biannual dental check ups are recommended, allowing us to remove tartar deposits, carry out screenings and catch any cavities. If your last appointment was longer than six months ago, don't put it off any longer – get in contact and we'll get you back on track to terrific teeth.
Dr Tam's Process
If you're new to Smile by Design, we invite you to come in for a comprehensive examination, focusing on your teeth, the relationship of your bite, the anatomical health of your head and cheeks, as well as screening for oral cancer. Using our high-resolution digital radiography equipment, we can scan for pre-existing conditions while keeping radiation exposure to a minimum. We put people first with attentive, considerate care that prioritises the individual. Dr Tam will take you through the details of each treatment option, allowing you to make informed decisions.
Check in to checkup
If it's been a while between visits, getting back in the dentist chair can be daunting. We understand that feeling at-ease can be as easy as being heard and that's why we're all ears. Dr Tam and his team is focused on you and your needs, from tailoring treatment options to working around your schedule.