A friendly team of gentle, highly skilled professionals
With modern practises in Bondi Junction and North Sydney, Smile by Design fosters a culture of customer care, comfort and cutting-edge services. Always at the forefront of contemporary dental care, our dentists are constantly evolving and acquiring new skills. Well respected throughout the industry, Principal Dentist, Dr Michael Tam, heads up our team of highly qualified professionals. As a passionate clinician with unmatched expertise in cosmetic and implant dentistry, Dr Tam has been highly recognised and awarded as one of the most prominent and well-respected dentist in the country. Handling everything from general dentistry to complex dental issues, our team delivers consistent, effective results and compassionate dental care.
Dr. Tam - Experience in Cosmetic & Implant Dentistry
Principal Dentist in a Cosmetic and Implant Practice in Sydney. The modern cosmetic dental practice in Bondi Junction prides itself on it's culture of customer care, comfort and service. As a passionate dentist with a natural talent for cosmetic and implant dentisty, Dr. Tam is constantly acquiring new skills and has been decorated with a number of awards, making him one of the most prominent and well-respected dentists in Australia.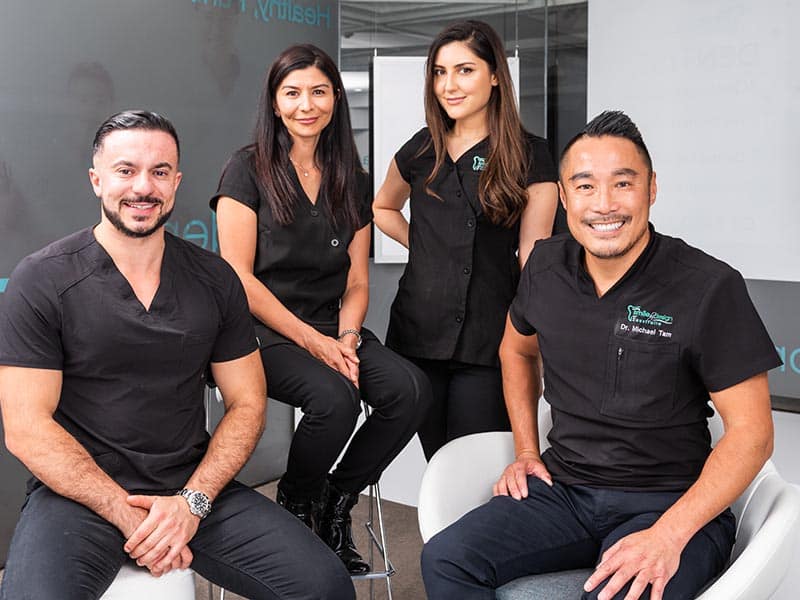 Meet the rest of our team of clinicians