Orthodontics
What is orthodontics?
Orthodontics, more commonly referred to as braces, is a field of dentistry that focuses on diagnosis, prevention, and correction of misaligned and poorly positioned teeth and jaws. Braces are one of the most common dental treatments - with experts estimating that seven out of ten people benefit from orthodontic treatment at some point in their lives. The most common reason for a visit to the orthodontist is as a means of cosmetic dentistry to fix crooked, misplaced, or misaligned teeth with the goal of achieving straighter teeth and a perfect smile. At Smile by Design our goal is to give all of our patients a smile that makes you feel comfortable, beautiful, and confident every time you open your mouth. Although often characterised as being a type of cosmetic dentistry, orthodontic treatment also addresses functional dental problems that come from having misaligned, overlapping or crooked teeth. A trip to the orthodontist doesn't necessarily have to be about crooked teeth though. Orthodontic appliances can also help to correct:
Malocclusion - a misalignment between the upper and lower teeth
Bad bite patterns such as overbites, underbites and cross bites which can all lead to uneven teeth wear, cracked or chipped teeth, and several other dental problems
Over crowded smiles whereby teeth don't grow properly or at all due to lack of space for them to properly develop
When should I get braces?
Before deciding on when you should get braces or orthodontic treatment, we first need to establish whether braces are the best option for you. Our dentists will first examine your teeth and take x-rays to establish if a long term solution like orthodontics is needed, or if your case can be corrected with other dental procedures such as crowns, porcelain veneers, and dental implants.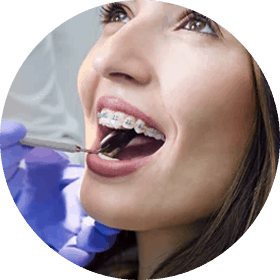 However, if it is determined that the best course of action is an orthodontic appliance, then the next question is whether you should get braces as a child, teenager or adult. In the past it was more common for only children or teenagers to get braces, however these days it isn't uncommon for adults to get braces and there are a variety of options for children that wish to personalise their braces with colors or for adults that want to make their braces look more discrete or even invisible!
How does orthodontic treatment work?
Braces, Invisalign and orthodontic appliances work on the principle of exerting pressure over time to push and pull teeth into their optimal position. Orthodontic treatments involve regular checkups and visits to ensure that your treatment is progressing according to plan, and to ensure just the right amount of pressure (tightening) is being exerted on your teeth to effectively reposition your teeth without causing discomfort or risking damage.
Before you start your treatment, our alignment experts will first:
Thoroughly examine your teeth to establish the goals of your treatment

Take impressions of your bite and create plaster models to plan your treatment

Take photographs of your teeth and face to determine the aesthetic goals for your smile

Perform x-rays of your teeth and jaws to identify any abnormalities or issues that can be corrected by or that might inhibit the progress of your treatment.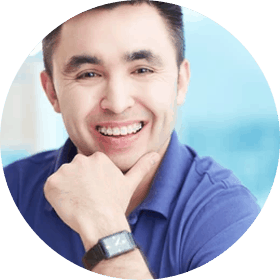 After we've thoroughly analysed your teeth, pictures and x-rays, our experienced dentists will discuss the planned course of action, as well as letting you know about your options. At Smile by Design we believe that it's important to give our patients all the facts before they commit to an orthodontic treatment as these treatments can often last for more than 12 months. It's our goal that not only are you happy with the end result of your orthodontic treatment, but that you are comfortable along the way too.
Types of braces
Considering that you'll be spending quite a bit of time with your orthodontic appliances, its important to know the cosmetic options available to you. While broadly the same in principle - all using regularly adjusted pressure to help realign teeth - the cost of braces can vary depending on which look you opt for.
Metal Braces
Metal braces are usually the first thing that comes to mind when one thinks of braces. Tried and true, and cost effective, metal braces are the most cost effective braces available however they are also more visible. Metal braces are an ideal solution for adults that don't mind their braces being seen, or for children that may wish to personalise their brackets and wiring to stand out more.
Ceramic braces
Ceramic braces can cost more than metal braces, however they go a long way to make braces more discrete. Adults and professionals in particular will often opt for ceramic braces as they blend in more with teeth while still offering the strength, effectiveness and structural integrity of metal braces. 
Invisalign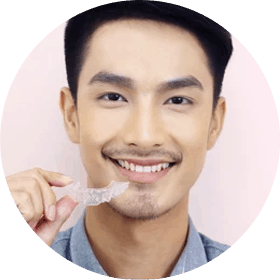 Invisalign offers one of the best solutions for correcting crooked teeth without braces that are noticeable to the naked eye. Instead of mounting brackets and wires to the outside or inside of your teeth, clear appliances are custom made to fit over your teeth and are taken out when you eat. 

Smile by Design are amongst the best Invisalign dentists in Sydney. As a Platinum Elite certified Invisalign provider, Smile by Design has performed in excess of 1000 Invisalign treatments for a wider range of cases. If you're considering Invisalign or would like to know whether your case qualifies for Invisalign treatment, click here

to learn more or call our

North Sydney

or

Bondi Junction

clinic to book an Invisalign consultation.
Who will do my braces?
At Smile by Design we have some of the best orthodontists in North Sydney and Bondi Junction at our dental clinics, ensuring that our patients get the best braces available.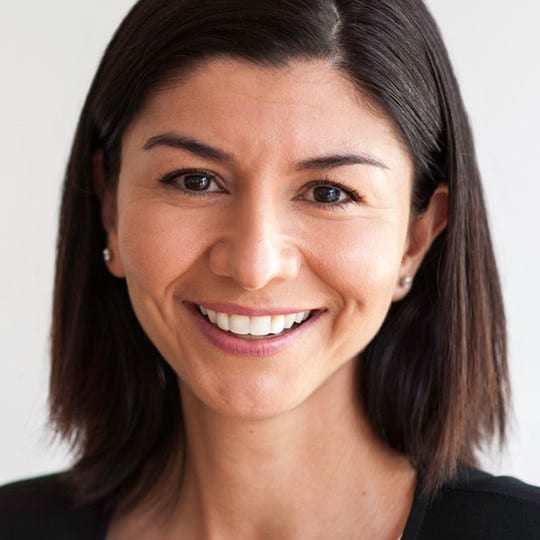 Dr Sandra Pedram
Associate Dentist
BDS (Syd) GradDipClinDent (Hyp)
FULL BIO
Dr. Sandra Pedram, BDS (Syd), GradDipClinDent (Hyp), has over 23 years of experience in orthodontic treatment, and is an expert in preventative orthodontics, early treatment of children's orthodontics, and adult orthodontic treatments. Read more about
Dr. Pedram
How much do braces cost?
The cost of braces can vary depending on several factors including:
The specifics of your case

How long you need to have braces for

Whether you opt for metal, ceramic braces, or Invisalign
In general, braces can cost from $5,000 to $15,000 depending of course on the above factors. However, as every case is different we always recommend coming in for a consultation to review your options, the associated costs and timelines so that your orthodontic treatment can give you the perfect smile makeover you deserve. If you have any questions regarding orthodontic treatment,
contact us today
or give us a call on
02 9389 3333