Nobelmentor Practice Growth Program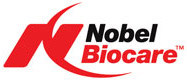 Nobel Biocare has developed a NovelMentor program™ program specifically for the general dentist that would like to incorporate implants into their daily practice. The mentor program is designed to help you incorporate implants into your practice to provide your patients with superior treatment, and your practice with increased profitability and growth. We are excited that you are able to join us to learn and increase your awareness regarding the prosthetic component of Nobel Biocare's NobelReplace Implants. If you have taken an impression and placed a crown before, then you can certainly take an implant impression and place and implant crown.
Since the mentor program is designed to be a small group, which will be run over three Wednesday evenings, you will learn how to plan and restore basic single tooth to multiple implants. The course will be structured according to what you are looking to learn and understand in regard to placing implant crowns in a patient's mouth.
Integral to the learning will be team training. This will consist of one evening for the nurses and dentists to attend. We will go through integration of implants into the practice as a team approach. We will include implant organisation from start to completion consisting of OHI, appointment scheduling for radiographic guides to set-up and preparation of room.
There will be clinical case presentations starting with some very simple implant cases to some more full mouth cases depending on your interest level.
Key Components
Focus on 'basic' implant crown placement

Dentist assists Mentor in over-the shoulder crown impression and placement

Treatment planning & case selection sessions

Guidance with a Nobel Biocare representative, ongoing support
Topics Covered in the Course
Treatment planning and patient selection

Crown and bridge and implant dentistry
Session 1
Introduction – Program & Module Presentation

What is an Implant? Why Implants?

Why Novel Biocare? Why Nobel Replace?

Case Selection, patient evaluation and treatment planning

Ideal Non ideal patients to start with

Hands-on Model Exercises – Implant Prosthetics

Identify implants and implant components

Implant types – King size dummies
Session 2
Overview of Prosthetic Techniques

Fixture Level and abutment level impressions

Hands-on Model Exercises – Implant Prothetics
Session 3
Cement versus screw retained

Hands-on Model Exercises – Implant Prosthetics