General and Family Dentistry

Children's Dentistry
A lifetime of terrific teeth
Keeping your children's teeth healthy and giving them a hygienic head start means establishing a regular dental routine to prevent future problems. Our childrens dentist provides a proactive approach to little teeth so that we can carry kids through to early adulthood, thriving. Our childrens dentists provide the highest level of dental care in our state-of-the-art practice.
Parents play a pivotal part in teaching children to care for their teeth. By making consistent appointments for your little one, we can work together to help them form healthy habits to grow strong teeth and gums.
Learning to brush and care for their own teeth is just as important as learning their ABC's. Regular children's dental check-ups will ensure your child receives the following benefits:
Check for spacing of permanent teeth

Detect early warning signs of abnormal development

Development of good habits

Develop comfort with dental checkups

Monitoring of tooth growth (both baby and permanent teeth)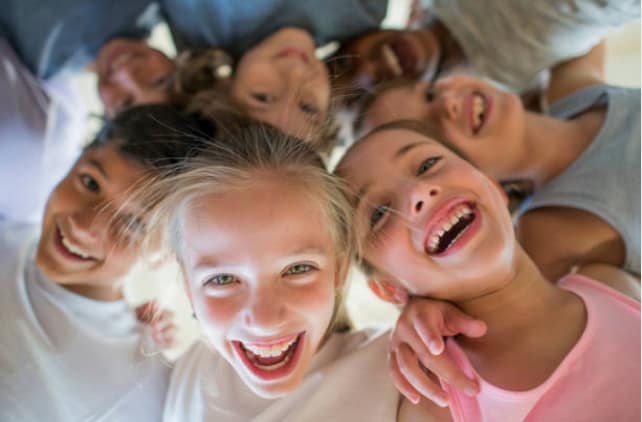 Childrens Dentistry Services
We provide the highest level of kids dental care through the following services:
Regular check-ups and examinations | X-rays | Scaling and cleaning | Fissure sealants | Fillings and extractions | Fluoride treatment | Provision of mouthguards
If it's time for your child's first dental check-up, foster a positive dental experience with our state-of-the-art facilities and child-friendly waiting rooms, full of colourful, curious books and toys. Our children's dentistry experts will help you encourage positive dental habits at home and work with you to keep little teeth healthy.
First check-up
Our childrens dentist recommend taking your child to see the dentist before their first birthday. Starting early allows kids to become accustomed to visiting the dentist, and helps them avoid the anxiety around dental procedures. It also empowers parents with knowledge about how to encourage good oral hygiene habits.
Paediatric preference
With all the training and qualifications of a regular dentist, paediatric dentists focus solely on children's dental care and development. Our kids dentists specialise in understanding how to care for baby teeth and can detect issues early in order to provide treatments specific to young teeth and gums.
Baby teeth
The fact that your child's milk teeth will eventually fall out doesn't make them less susceptible to cavities, plaque and gum disease. Good oral hygiene is always the first and most important step in setting up healthy dental habits for your children.
Child's toothache
If your child is experiencing tooth pain, it's important to call us immediately so we can provide them with professional and specialised oral care.
Knock outs
When your child's tooth or teeth are knocked out, the key is quick action. Find the tooth, rinse it (no scrubbing), and place it back in your child's mouth. If that's not possible, come and see our childrens dentist straight away, or head to the emergency ward if it's after hours.
Treating kids
Because a lifetime of oral health begins in childhood and adolescence, we're passionate about little teeth. Working with parents, we can set kids on the path to strong, smiling teeth, that continues well into adulthood through positive relationships with our kid's dentists and positive dental habits at home.