General and Family Dentistry

Fillings
Natural Looking Dental Fillings
Do you think you have a cavity? Do you have an old, unsightly filling that bothers you? We provide comprehensive restorative care to repair your teeth with minimally invasive techniques, using cosmetic filling materials that improve the way your smile looks as well as functions.
Do I Have a Cavity?
The most common symptoms of tooth decay involve sensitivity to sweets or pressure. However, some cavities have no symptoms at all, and these ones can go undiagnosed without a thorough clinical examination and dental X-rays.
Minimally Invasive Tooth-Coloured Fillings
Addressing tooth decay or broken fillings as early as possible helps Dr. Tam keep your treatments minimally invasive and preserve as much natural tooth structure as possible. If you think you may have a cavity then we reccomend you book an appointment as soon as possible to have it filled. Tooth-coloured (white) composite dental fillings allow Dr. Tam to prepare less tooth surface and help rebuild the anatomy of the tooth, preserving your existing healthy enamel. Each composite filling is carefully matched to adjacent tooth enamel so that it blends in as naturally as possible, creating the appearance of a full, healthy tooth. Another advantage of tooth-coloured fillings is that they bond directly to your enamel, allowing them to be placed in areas that traditional silver fillings cannot.

Many patients also elect to have their existing silver fillings replaced with aesthetically pleasing composite fillings. Over time, silver fillings can leak out and cause bluish-grey staining in your tooth enamel. Dr. Tam can let you know if any of your silver fillings are approaching the age of breakdown.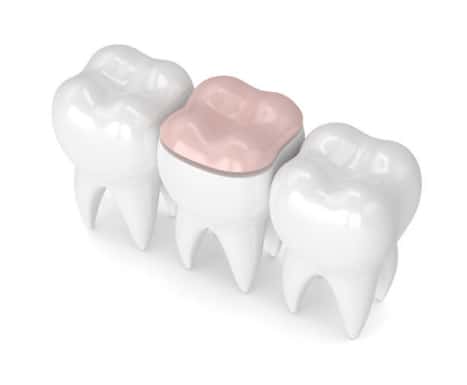 Get Treatment As Soon as Possible
Waiting too long to have a tooth filled can cause advancement in tooth decay, fractures in the enamel, and permanent nerve damage to a tooth. If you think you have a cavity, schedule a visit with us right away so that we can treat it while it is as small as possible, protecting your tooth as well as your budget.
About Dr. Tam
Dr. Michael Tam BDS (NZ) Grad Dip Clin Dent (Oral Implants) (Syd) has over 25 years experience in the dental field and with a special interest in Cosmetic and Implant Dentistry, he obtained a Distinction Award from the NZDA in Continuing Dental Education and has met with dental practices in London, Europe, Asia, America and Canada. With years of experience in cosmetic dentistry, Dr. Tam and his team have performed countless successful dental fillings in Sydney and across Australia so rest assured your teeth will be well taken care of.